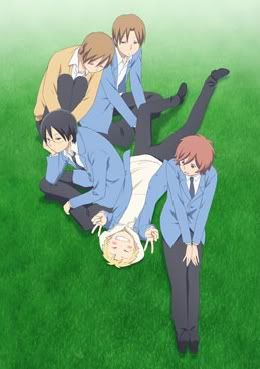 English: You and Me 2
Synonyms: You and Me. Second Season, Kimi to Boku. 2nd Season
Japanese: 君と僕。 第2期
---
Type: TV
Episodes: 13
Status: Currently Airing
Aired: Apr 3, 2012 to ?
Producers: J.C. Staff
Genres: Comedy, Drama, Romance, School, Shounen, Slice of Life
Duration: Unknown
Rating: None

Second part of Kimi to Boku.
The story revolves around four teens - the good-looking twins Asaba Yuuta and Yuuki, the effeminate Matsuoka Shun, and the class head Tsukahara Kaname - who have known each other since early childhood. While they are not necessarily good or bad friends, they continue to hang out well into high school. The half-Japanese transfer student Tachibana Chizuru joins the circle of friends in this comedy about the everyday life of adolescence.
Well if you guys haven't watch the first season, go check out your nearest DVD or rental shops. The copy should be out already